Australian Online Induction Software
Create new staff, contractor, visitor and refresher inductions
Online Indction Software for your workplace
Online Induction Software
- for delivering new staff and contractor training online for your organisation specific content. Software for you to set up a safety induction, new employee induction and ensure the ongoing compliance of your inductees.
Our online inductions software is Australian owned, developed and supported allowing you to custom make your induction with your unique branding and workflow requirements
Online Indution Software Pricing
Starting from $154 a month (inc GST), unlimited users, unlimited courses and fully customisable ($140 a month ex GST)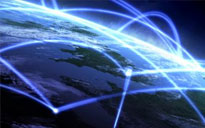 This is our standard solution which we have been building for years through the experience and expert development of our team and the combined input of many different organisations

Need help setting up your induction?
Don't worry we offer that service too! We can do all the work for you along with a lot of other services to save you time and get our portal the way you want it! Your requirements are no problem!

We also offer tailor built services as a premium induction package. Fill out the demo form to find out more based on your requirements.

We can discuss your workflow to see which option best suits your needs
Try out the demo!
Try out a demo and see how an Online Induction could work for your organisation

Not your typical software where you get what you see

Transform your Online Induction into the exact online workflow you want!
Try out the induction as both an inductee and as an administrator

Provide your inductions for employees, contractors and visitors before they arrive on site with a dedicated online induction portal where you can load all your Occ Health and Safety material, induction courses and tests, hazard registries, incident report forms and much more.

Test the knowledge of your inductees with your own online courses and tests.
Automatically schedule reminders to inductees for reinduction.
Ready to go online courses
Plug them right in, customise them, brand them, deliver them!
Bullying and Harassment
Fatigue
Work Health Safety
Drugs and Alcohol
Anti-discrimination
Respectful Workplace
Environment Management
Manual Handling
Accident and Emergencies
Hazard Management
Working at Heights
How to use a fire extinguishe
First Aid
Easy to use editor
Create as many as you like
Assign different courses to different users
Setup assessments
Online Induction app
Available on mobile devices to induct on the go and use as a management tool


You read right, you can set up your organisations induction so that inductee's can also access and complete it via the the App!
Induction in real time out in the field!

As a management tool, you can also use it for real time compliance checking of the inductee's status.

75% of the world uses mobile technologies * (July 2012 report by World Bank), this is a MUST for organisations inducting online.
Contact Us
If you have an enquiry, any questions, comments or suggestions, please do not hesitate to contact us by filling out the form below: