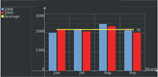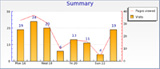 Safety Management System & Health and Safety System

Staff check list


Site specific inductions


Create your own induction content


Use our existing templates


Reduce and manage risk


Questions on content with scoring


Staff and Contractor Training Software

Set up a simple custom assessment and brief review of the course content!



Ensure that all contractors undertaking physical work know your safety requirements and are able to work safely on all our sites.

Ensure that contractors are safe while working on sites and that your customers, visitors and staff are also kept safe.

Provide one standardised induction to enable contractors to access all sites rather than have to complete many brand specific inductions.
Control Your Induction Training
Collect all the information you need for each staff member
Company details and ABN
Whether they have appropriate and current experience
Assess whether they know the induction content

Publish a relevant health & safety policy available to all inductees and record they have read and understood it



Staff Safety Measures

Centralise all your safety measures through a central portal

Issue the following from the portal:

Hot Work Permits
Confined Space Work Permits
Fire Equipment Impairment Notices
Hazardous Work Permits
Any government authority permit for work on a total fire ban day.